The ACES Podcast Episode 23: Dr Frederic Gilbert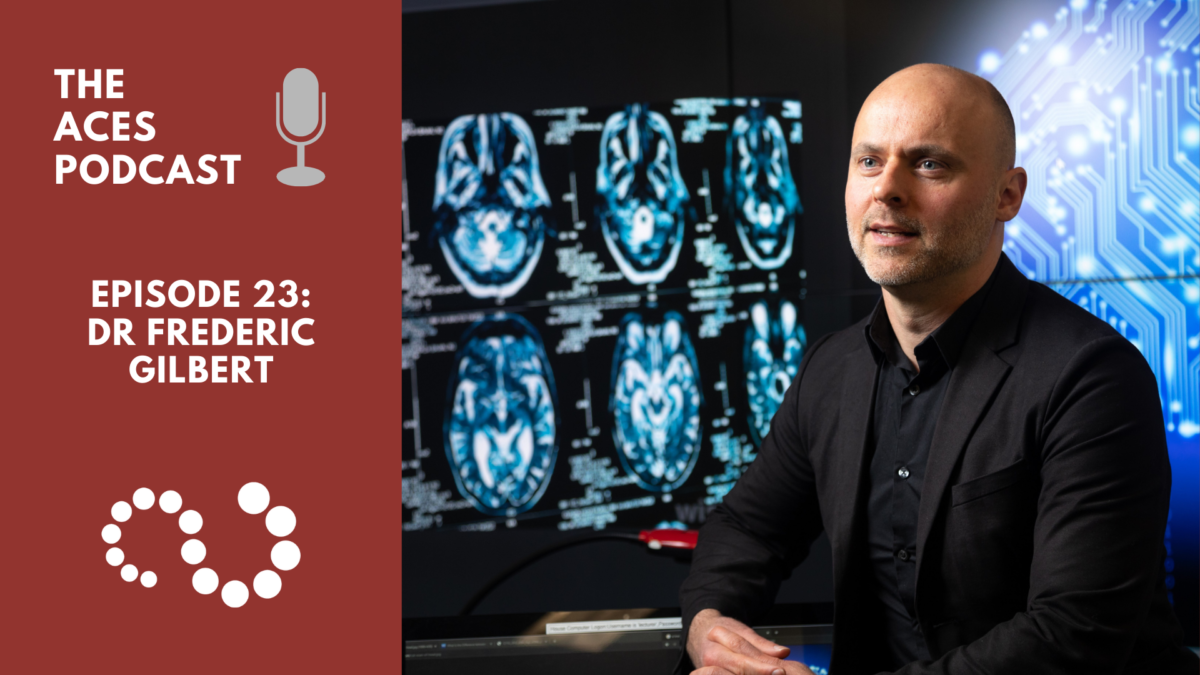 In this episode of the podcast, Sam Findlay chats with ACES Associate Investigator and Senior Lecturer in Ethics at the University of Tasmania (UTAS), Dr Frederic Gilbert.
Frederic talks about his background in philosophy and bioethics, joining ACES and becoming Associate Programs Leader for Ethics and Bionics, his research and collaborative work appearing in the media, life in Tasmania and more.
The ACES Podcast is brought to you by the ARC Centre of Excellence for Electromaterials Science and is hosted and produced by Sam Findlay.
Be sure to subscribe to The ACES Podcast wherever you listen to your podcasts. You can also follow ACES on Twitter, Instagram, LinkedIn, YouTube and Facebook.
Who we collaborate with